T2.31
Failed Flooring Case Studies
Examining flooring installation and product failures on soft and hard surface flooring materials to understand their causes. The objective of this presentation is to understand and sift through the myriad of information flooding the market to help you know what to use where and why, what can go wrong and the truth about the types of products being sold and how they will affect your project. The attendees will get a clear understanding of the true performance attributes of the soft and hard surface products being offered in the market today with emphasis on luxury vinyl plank and tile.
1. Participants will gain an understanding that all products are not created equal.
2. Participants will understand why you should be leery of marketing and sales claims.
3. Participants will be made aware of what can go wrong and why on a project.
4. Participants will learn how to avoid a flooring failure.
Start Time:
3/20/2018 10:00:00 AM
End Time:
3/20/2018 10:50:00 AM
Presented by: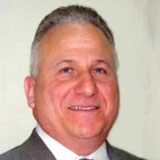 Lewis G. Migliore
President
LGMTCS and Associates
Room Number:
331
Audience:
Intermediate
CEU:
0.1
Track: