T2.45
Data Collection and Analysis Techniques for Facility and Maintenance
Converting data to information, and finally to knowledge to support the operation and maintenance can be challenging. The facility and maintenance's domains are more data-rich than ever, but the efforts to "de-code" such data to be converted into knowledge for informed decisions is sometimes not proportional to the capability for data collection, due to many reasons. This session highlights data collection and analysis techniques to support the organization's mission and improve the decision-making process with reliable data and effective decision support tools.
1. To present effective usage of data collected during operation and maintenance activities.
2. To present lessons learned on how to "operationalize" technological tools such as CMMS, and how to present the data through different reporting formats to impact the organization's mission.
3. To present examples of qualitative and quantitative decision support tools for facilities and maintenance management applications.
4. To present simple models to forecast and monitor building systems' performance.
Start Time:
3/20/2018 10:00:00 AM
End Time:
3/20/2018 10:50:00 AM
Presented by: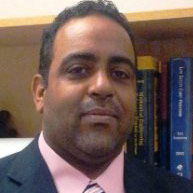 José Febres
Technical Compliance Officer
International Monetary Fund (IMF) Charles Branche, Jr.
Technical Service Manager
Sodexo (at IMF)
Room Number:
Audience:
Intermediate
CEU:
Track: