T1.21
Building an Effective FM Team in a Networking Centric World
No longer can FM managers count on the talent within their organization staying as long as it used to. Instead of making a career out of one FM organization, employees now anticipate making job changes as often as they change their cell phones! This workplace environment makes it difficult for FM Managers to establish a talent management strategy and build a team that is consistent and long lasting.

The realities of managing great and talented people are different, so understanding the new culture and expectations of the FM workforce are key to the success of building an effective FM team. This session identifies how the networked generation is different and provides guidance for FM managers on how to harness talent and make it work for the good of the FM organization. This session focuses on how managers and other FM professionals can maximize being connected and channel the energy to strengthen their FM organization.
1. Analyze the networked FM organization culture for strengths and challenges.
2. Identify how to become a successful leader in the networked workplace environment.
3. Utilize the networked generation's talent to fullest potential within the organization.
4. Establish a succession plan for a workforce with limited job commitment.
Start Time:
3/10/2015 9:00:00 AM
End Time:
3/10/2015 9:50:00 AM
Presented by: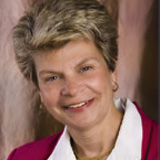 Stormy Friday, MPA, Hon. FMA, IFMA Fellow
President
The Friday Group
Room Number:
321
Audience:
Advanced
CEU:
0.1
Track:
Leadership and Career Advancement