Data, Data Everywhere
Today, maintenance organizations have access to an incredible amount of information, but the costs associated with data acquisition compared to the resulting benefits can be lopsided. This presentation will focus on strategies to collect minimal data leading to key performance indicators, which can have a significant impact on the maintenance business.
Learning Objectives:
1. Differentiate data deeds versus wants
2. Discuss strategies for data acquisition
3. Identify desired outcomes
4. Demonstrate how to use results to improve performance
Start Time: 3/7/2017 9:00:00 AM
End Time: 3/7/2017 9:50:00 AM
Presented by: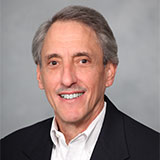 C. Paul Oberg
CEO
EPAC Software Technologies, Inc.
Room Number: 341
Audience: Beginner
CEU: 0.1
Track:
Technology

VIEW ALL