R3.24
Effectively Prioritizing Maintenance Work
RIME, Ranking Index for Maintenance Expenditures, is one of the most widely used work order priority systems used by maintenance organizations. Developed by Albert Ramond and Associates, the methodology employs factors associated with type of work and type of asset. An easy to use and easy to implement system, an effective priority system such as RIME will enable maintenance organization to more effectively plan, schedule, analyze and evaluate their efforts.
1. Learn the RIME method of prioritizing work orders
2. Understand how to use priorities to schedule work
3. Learn how to use RIME to analyze work 4. Review how to implement a RIME priority system
Start Time:
3/12/2015 2:10:00 PM
End Time:
3/12/2015 3:00:00 PM
Presented by: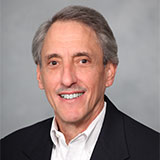 C. Paul Oberg
CEO
EPAC Software Technologies, Inc.
Room Number:
324
Audience:
Intermediate
CEU:
0.1
Track: