R2.47
Implementing BIM for Owners
Are you a building owner or a designer working with them? Are you interested in the BIM movement and how it may positively affect the design, construction, and operations of your facilities? This session will help bring clarity and provide you with some practical next steps. We will spend time discussing BIM requirements and project execution plans. What are they and what are some valuable tips to creating your own? We will go over methods to converting your as-­built drawings into robust BIM models and keeping them up­-to-­date. Lastly, we will discuss BIM and how it affects O&M.
1. Gain a better understanding of how BIM (Building Information Modeling) applies to owners
2. Learn about the steps to take in order to start implementing BIM in your workflows
3. Understand BIM Requirements, BIM Project Execution Plans, and Levels of Development (LOD)
4. Discover ways to generate BIM models of your facilities
Start Time:
3/9/2017 10:00:00 AM
End Time:
3/9/2017 10:50:00 AM
Presented by: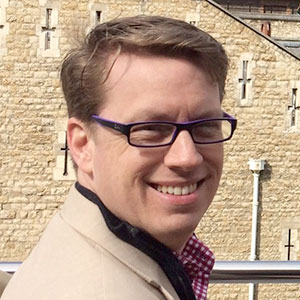 T.J. Meehan, AIA, LEED AP
Vice President of Professional Services
CADD Microsystems, Inc.
Room Number:
347
Audience:
Intermediate
CEU:
0.1
Track: