W4.37
Performance Based Contracting for Facility Services
Procurement professionals and all buyers of facility services will gain actionable information about how to implement this powerful strategy. This session will present a Users Guide for Performance-Based Contracting and highlight how this strategy is being implemented for buying facility services. Using actual case study examples, attendees will understand the potential and shortfalls for this innovative buying model. Further, attendees will get insider tips for vetting the best choice service provider in awarding a new contract. Following the User Guide, you will establish the best value for price and performance available in the marketplace. Finally, Vince will share his personal recommendations for powerful FREE software that you can use to enhance your procurement process.
1. Identify how performance-based contracting is different
2. Assess if you can afford to do this strategy for buying services
3. Learn about any complications involved with performance-based contracting
4. Define how quality/price results compare to the traditional task=based strategy
Start Time:
3/11/2015 4:10:00 PM
End Time:
3/11/2015 5:00:00 PM
Presented by: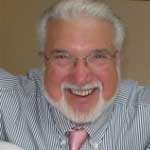 Vince Elliott
President
Elliott Affiliates, Ltd.
Room Number:
337
Audience:
Intermediate
CEU:
0.1
Track: