R1.18
Rapid Implementation Strategies for Maintenance Software
This session will focus on strategies for rapidly implementing EAM/CMMS applications. Attendees will be shown various strategies to shorten the time line for achieving benefits of their maintenance management software system.
1. Learn about organizing for success
2. Discuss how to define goals and objectives
3. List data definitions
4. Clarify project planning
Start Time:
3/12/2015 9:00:00 AM
End Time:
3/12/2015 9:50:00 AM
Presented by: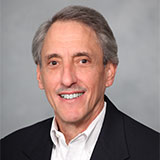 C. Paul Oberg
CEO
EPAC Software Technologies, Inc.
Room Number:
318
Audience:
Intermediate
CEU:
0.1
Track: