W1.18
Strategic Alignment of Your CMMS
Today, organizations are spending a lot of money implementing facilities maintenance software with little or no improvement over their old systems. For many, the system becomes an eternal black hole where data is poured in with few reports or information of true value emerging out. In addition, facility managers are constantly bombarded with new technology and changing software offerings adding complexity and confusion to their decision-making process. Facilities managers should look to their maintenance management software to provide information to help them achieve their objectives. It should not be simply a tool to track maintenance activities and improve workflow through the department. This lecture will give facilities managers a roadmap to aligning their current maintenance management software with their true management priorities.
1. Recognize and understand the purpose for and value of CMMS
2. Recognize and assess current trends in CMMS software industry
3. Understand and appreciate the dilemma between ever-evolving technology and typical FM operations
4. Learn the process for aligning CMMS with management expectations and vision
Start Time:
3/11/2015 9:00:00 AM
End Time:
3/11/2015 9:50:00 AM
Presented by: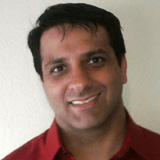 Jamshed Rivetna
President
Ensoft Consulting, Inc.
Room Number:
318
Audience:
Intermediate
CEU:
0.1
Track: