PC2
The Disaster Experience: An Emergency Preparedness Simulation Exercise
Business continuity planning has never been more critical to the safety and security of facilities, regardless of their size, location or industry. Unfortunately, creating and maintaining a business continuity plan (BCP) still remains a low priority for many organizations leaders. That is why this session is necessary, and not for the faint-of-heart. Every disaster is not created equally and this experience has been designed to put you in the throes of a real-life disaster situation, as it unfolds. You will make the critical decisions any organization will have to make — and deal with the consequences of — those decisions. At the completion of the four hour session, attendees will understand the importance of planning in advance for different disasters or other business disruptions.
1. Understand the basic principles of emergency management and how they apply to business continuity planning and effective risk management
2. Understand the importance of creating, maintaining, and testing a business continuity plan
3. Experience first-hand the problems that can result from a poorly developed, poorly executed, or non-existent plan
4. Have an opportunity to share personal experiences with colleagues regarding business continuity challenges
5. Discuss lessons learned from both previously experienced disasters and future disasters that could affect your organization
*Special Fee Applies - $99 NFMT Members, $149 advanced registration, $199 on-site registration
Start Time:
3/9/2015 1:00:00 PM
End Time:
3/9/2015 5:00:00 PM
Presented by: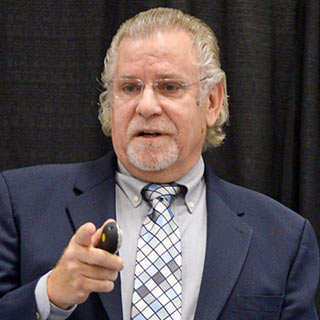 Bob Mellinger
President
Attainium Corp.
Room Number:
339
Audience:
Intermediate
CEU:
0.1
Track: