November 14-15, 2017 - Orlando, FL
T5.23D
A Life Cycle Guide to Performance-Based Contracting for Services
This session will review how to implement a Performance-Based contract. Attendees will review the traditional service contracts versus performance-based contract and review key principles. Learn what works and what does not when considering a Performance-Based contracting strategy for building oweners and managers.
Learning Objectives:
1. Understand the 14 steps that define a successful PBC life cycle
2. Review the reason for price variability and why it is a deal breaker: the 30% margin
3. Learn the magic-four Key Performance Indicators (KPI's) and how to measure
4. Review a proven Performance-Driven strategy for service provider evaluation and selection
Session Details
Start Time: 11/14/2017 4:10:00 PM
End Time: 11/14/2017 5:00:00 PM
Presented By: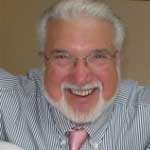 Vince Elliott
President
Elliott Affiliates, Ltd.
Read Bio
Room Number: 230 D
Audience: Intermediate
CEU: 0.1
Track:
Project Management
---