November 14-15, 2017 - Orlando, FL
W2.24C
Managing Maintenance As A Business
Maintenance costs continue to capture the attention of senior management as the investment and reliability in assets become increasingly greater. However, most companies fail to adequately define the role and operation of maintenance with the business enterprise. Treating the maintenance function as a business has an effect on maintenance management as well how the organization perceives the maintenance function. This presentation will focus on key elements of organizing the maintenance business.
Learning Objectives:
1. Developing a maintenance philosophy
2. Defining a maintenance mission
3. Determining the maintenance business objectives
4. Measuring the maintenance business performance
Session Details
Start Time: 11/15/2017 9:00:00 AM
End Time: 11/15/2017 9:50:00 AM
Presented By: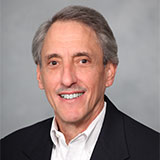 C. Paul Oberg
CEO
EPAC Software Technologies, Inc.
Read Bio
Room Number: 240 C
Audience: Beginner
CEU: 0.1
Track:
Maintenance and Operations
---