R2.18
Stop the Insanity: Using Technology to Recover $20 Billion Now
There are 2 million+ physical multi-location enterprises in the U.S. and collectively, spending on repair and maintenance is in excess of $100 billion per year with a HUGE amount of inefficiency and waste. Tom Buiocchi, 30-year tech veteran and CEO at ServiceChannel, discusses the areas of overspend and empirical results from hundreds of customers that pinpoint AT LEAST 20 percent of waste in this spend. This session will offer best practices for reducing inefficiencies using a technology-first approach to facilities management. Tom will demonstrate how multi-location businesses can save over $20 billion annually using AI and other modern tech tools.
1. Attendees will gain a better understanding of the economics surrounding the facilities management sector.
2. Attendees will gain insight into inefficiencies across traditional facilities management with an emphasis on the services supply chain and how it adds costly layers.
3. Participants will walk away with tools needed to unlock $20-$25 billion value back for corporations.
4. Using specific examples, attendees will learn how technology, such as IoT and AI, is critical for uncovering inefficiencies and developing continuous improvement programs.
Start Time:
3/22/2018 10:00:00 AM
End Time:
3/22/2018 10:50:00 AM
Presented by: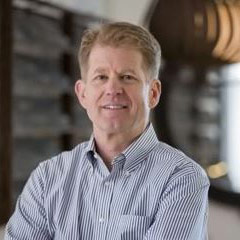 Tom Buiocchi
CEO
ServiceChannel
Room Number:
318
Audience:
Advanced
CEU:
0.1
Track: