Risky Rocks and Damp Dangers
The new OSHA silica standard impacts maintenance staff who may finish drywall, saw/grind/demolish cement or masonry, or sandblast materials. This presentation will cover the basics of the new standard and will highlight other little known facts about asbestos. The ASTM Legionella standard for water system inspections and sampling as well as a new ASTM standard for evaluating a property for current and potential moisture intrusion will be discussed. A current example of naturally occurring asbestos will be highlighted: a project south of Boulder City regarding the construction of a new bypass freeway.
Learning Objectives:
1. Learn the basics of the new OSHA silica standard
2. Gain new knowledge and refresh old information regarding asbestos issues
3. Become familiar with the ASTM standard for inspection of water systems for Legionella and for visual moisture assessments
4. Identify four hazards that may impact the operations and maintenance of a facility
Start Time: 11/2/2016 10:00:00 AM
End Time: 11/2/2016 10:50:00 AM
Presented by: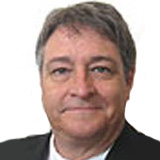 Dale Walsh
President
Walsh Certified Consultants, Inc.
Room Number: Antigua A
Audience: Beginner
CEU: 0.1
Track:
Operations and Maintenance

VIEW ALL