The Future of Building Automation is Tags
Tags are prevalent in our daily lives, as we see them referenced in popular culture on a daily basis. Increasingly tags will have a place in building automation systems as well, providing new and better ways to represent intelligence in building automation systems. This session will show ways to utilize tagging in systems to improve implementation and usability.
Learning Objectives:
1. Establish why tags are relevant to building automation
2. State why tags are helpful in building automation
3. Provide examples of how tags can produce better solutions for building
Start Time: 11/1/2016 4:10:00 PM
End Time: 11/1/2016 5:00:00 PM
Presented by: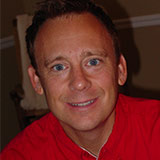 Chris Hollinger
Senior Product Manager, Integrated Systems
Siemens Building Technologies, Inc.
Room Number: Andros
Audience: Intermediate
CEU: 0.1
Track:
Building Automation

VIEW ALL