NFMT 2018 • March 20-22, 2018 • Baltimore, MD
Make NFMT Your Story
Three days of education, a buzzing expo hall and networking opportunities. How will your story unfold at NFMT?
Register Now
MUST SEE event. Best in the industry.
— Paul Adjan, CFM,
Airports Facilities Manager, Gainesville Regional Airport, Gainesville, FL
Pricing Information
FREE
Conference Registration
NFMT is free to attend. Your registration includes access to more than 125 educational sessions, entry to the industry's largest FM Expo, facility tours, and networking events.

Register
$99
NFMT Membership
In addition to complimentary registration, your year-long membership includes benefits before, during and after the NFMT 2018. Plus, you'll receive a discount on pre-conference workshop registration.

Become a member
$149
Pre-Conference Workshops
Join us on Monday for in-depth workshops offering a deep dive into today's FM trends and challenges.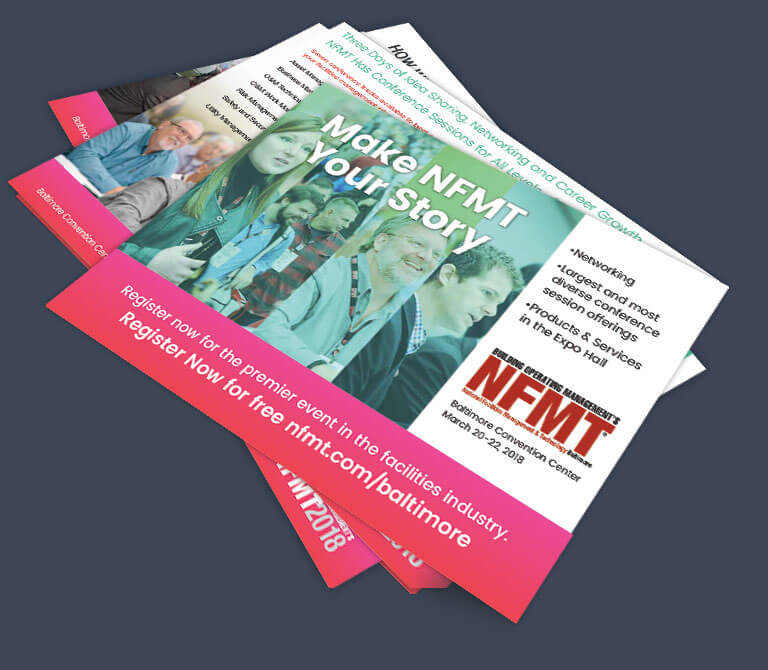 Download Digital Brochure
Expo Hall
Discover the newest FM technologies and solutions in the largest expo hall for facilities professionals. Featuring more than 500 of the nation's most innovative top-tier companies showcasing their products and services.
Hall Hours
Tuesday, March 20
12pm - 4pm
Wednesday, March 21
11am - 3pm
Thursday, March 22
11am - 2pm
A supermarket of suppliers and products where you can find anything you need.
Alfred P. Miller,
Exec Director of Facilities and Agency Operations, NYC Department of Small Business Services
Exhibitor List
Venue
NFMT will take place at:
Baltimore Convention Center
1 W Pratt Street
Baltimore, Maryland 21201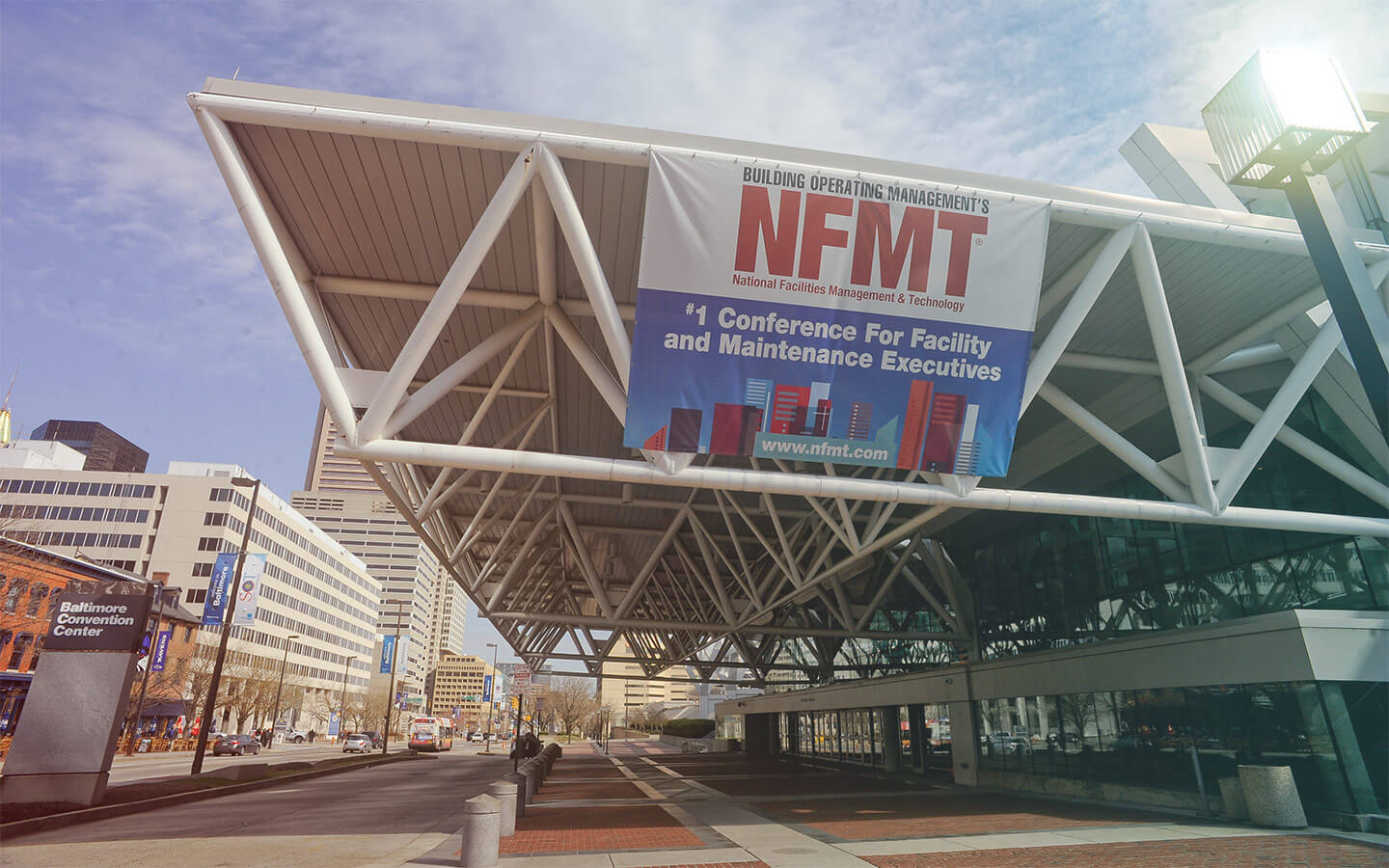 Hotels
NFMT is happy to offer discounted room pricing at area hotels, all within walking distance of the convention center.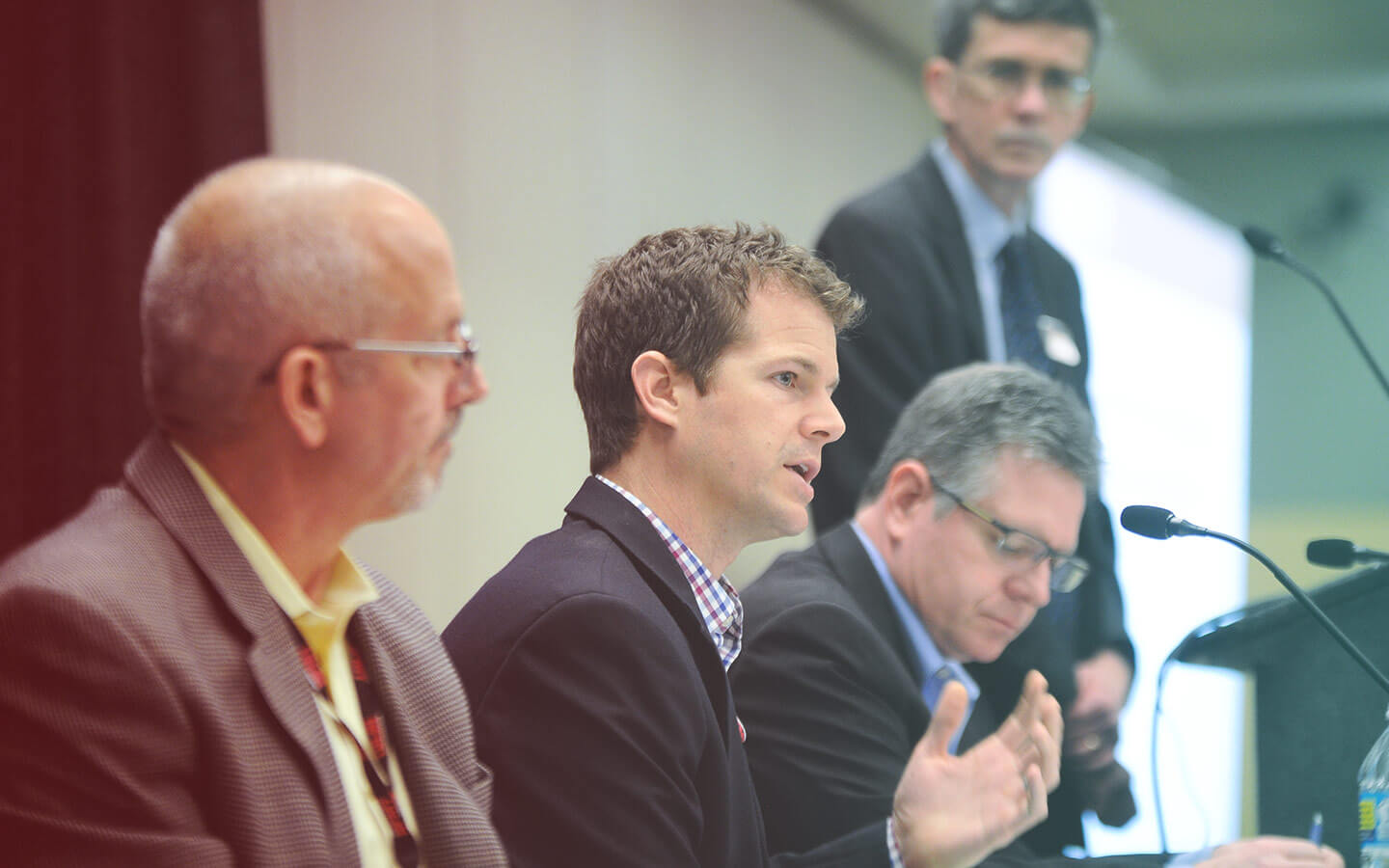 Super Bowl of facilities management. A must attend event.
Darren Smith,
Classified Data Center Manager, United States Coast Guard
Join us for the following activities
Tuesday's Networking Party
Wednesday's Hands-On Workshops
Wednesday's Women in Facilities Management Panel and Reception
Register Now
One of the best conferences I have been to, and I have been attending conferences for 25 years.
— Michael Ward,
Division Manager, Fredericksburg Parks, Recreation and Events