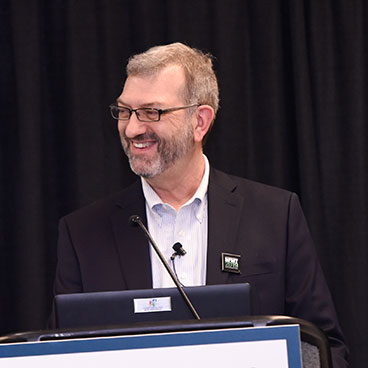 New in 2020

Disruption in Facilities Management
External forces, technologies, and new strategies are disrupting facilities management. A new track takes an in-depth look at the disruptive forces that are reshaping facility management. Industry experts will help you prepare your organization for the next decade.
View Full Conference Schedule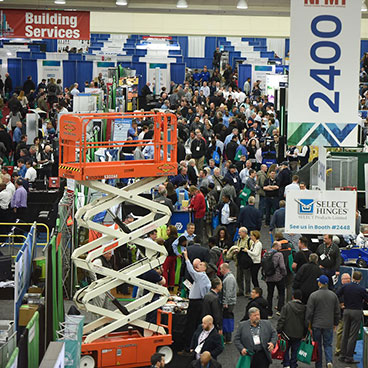 20 Years of NFMT
We started with 201 exhibitors. Today the show has 500 industry suppliers
View 2020 Exhibitors
Take in the panoramic scenery and explore the local dining and city culture from our convenient location at the Inner Harbor. NFMT is happy to offer discounted room pricing at area hotels, all within walking distance of the convention center.
20 Things You (Probably) Don't Know About NFMT
1 All 20 shows have taken place at the Baltimore Convention Center
2 Cal Ripken cites NFMT as the "Best Thing in Baltimore."*

*Ok, so we made one up!
3 Ed Sullivan, editor in chief of Building Operating Management, has been to all 20 shows.
4 Customer Service - NFMT staff is always ready to help you.
5 NFMT is owned by Trade Press Media Group, a Forum Media Group company. The owners of NFMT are also the publishers of both Building Operating Management, Facility Maintenance Decisions magazines and FacilitiesNet.com.
6 CEUs are totally free.
7 While not in its 20th year, NFMT organizes three other shows, NFMT Orlando, NFMT Vegas, and Critical Facilities Connect.
8 Two speakers, Stormy Friday and Michael Cowley, have presented at 19 of the 20 shows.
9 The inaugural show had 50 conference sessions. The 2020 event has 100.
10 NFMT 2020 marks the second time the show takes place on St. Patrick's Day.
11 NFMT regularly draws nearly twice as many people as other facilities events, and we don't make you pay a fee to attend!
12 Not only are there no fees, YOU can literally make money to attend: $1,000 daily cash prize drawing, lunch vouchers, $50 pin patrol, Passport to Prizes.
13 The show started in 2001 with 201 exhibitors.
14 The General Session on the first day of the show typically sees the largest crowds. 2020 will be no different.
15 NFMT was launched with the idea of a "Big Top" event that brings together facility executives from all markets.
16 Here's how the inaugural event was marketed: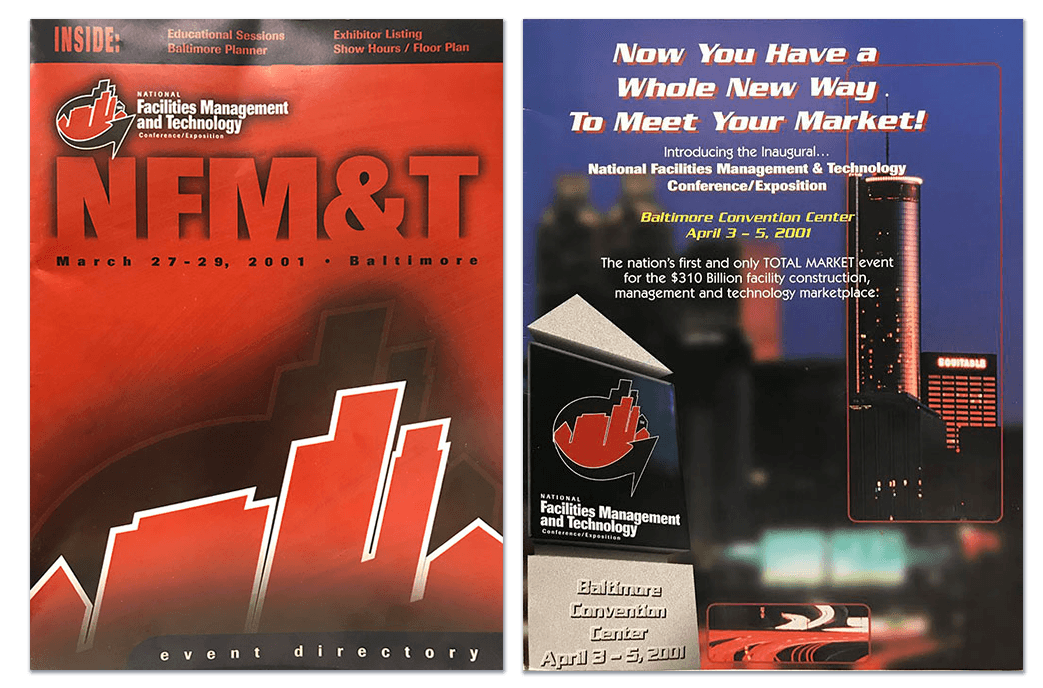 17 While pronounced "National Facilities Management AND Technology" the acronym is officially, simply "NFMT."
18 Opening Night Networking Party. Be there. We promise you won't be disappointed.
19 Offsite Networking Parties keep the fun rolling well after the final conference session of the day.
20 NFMT's 30th show in 2030 is only 10 years away. Have you pre-registered yet?
Clean Buildings Expo
For more information on the Clean Buildings Expo, click here.