CONFERENCE
Rethink Your Facilities Management Approach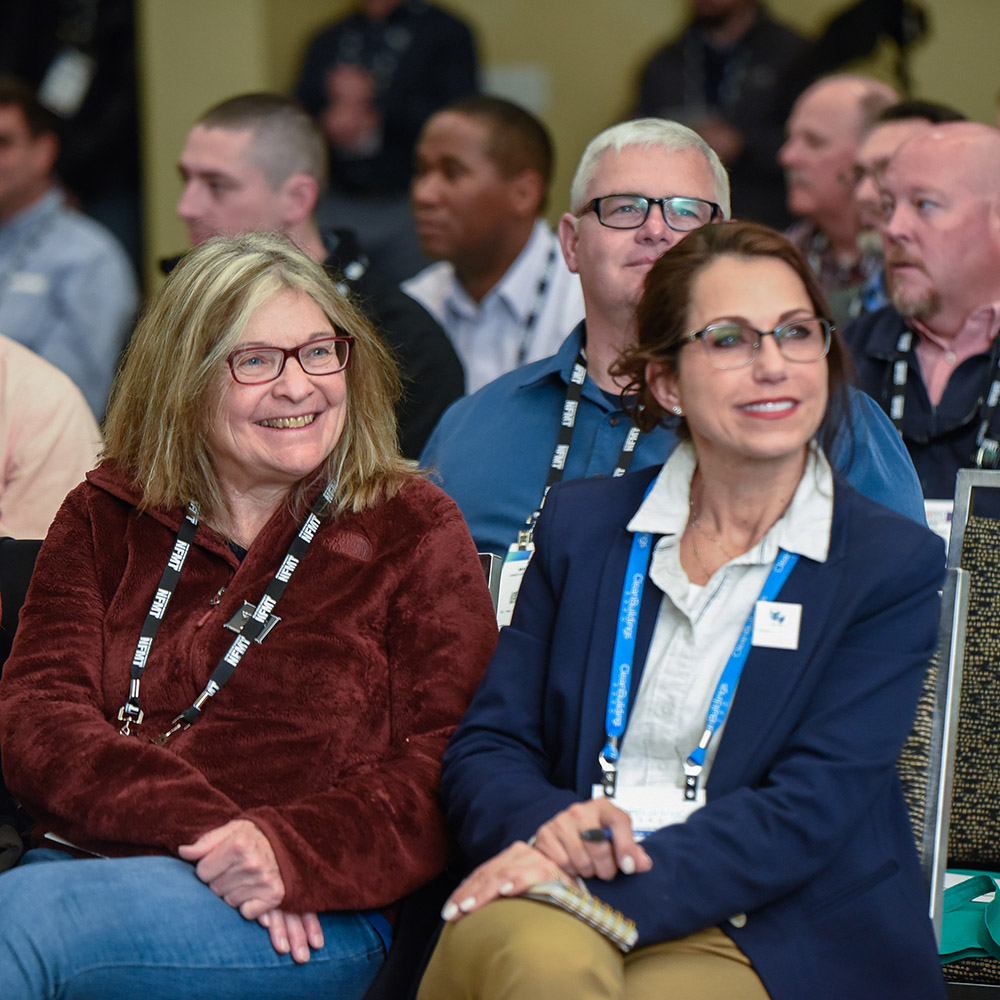 NFMT 2022 Conference
Choose from numerous conference sessions led by the best and brightest experts in the facilities industry.
REGISTER →
Reconnect at NFMT 2022 Your Way
Popular Benefits
Basic


$0

Pro


$29

Elite


$149

Access to 20-minute learning lab sessions
Yes
Yes
Yes
Attendance to Tuesday Night Networking Party
Yes
Yes
Yes
Pre-registration for sessions
No
Yes
Yes
Onsite access to break-out sessions
No
Yes
Yes
Access to CEUs
No
Yes
Yes
Access to video content after the event
No
No
Yes
6-month fnPrime membership
No
No
Yes
Sessions
Types of Sessions at NFMT 2022
---
Product Zone Sessions
20-minute sessions taking place in the expo hall, focused around innovate technology and trends to help FMs solve their current and future issues. All attendees are welcome to participate in Product Zone Sessions
Foundation Sessions
60-minute sessions focused on foundational principals of Facilities Management. The key trends of technology, safety and sustainability tend to be cross-functional and have an major impact on overall facilities strategies. These sessions are geared as more introductory sessions. All attendees are welcome to participate in Foundation Sessions.
Foundation Session Tracks:
Safety Foundation
Technology Foundation
Sustainability Foundation
Break-Out Sessions
60-minute sessions focused on key trends, challenges and opportunity in Facilities Management for 2022 and beyond. These sessions drill down into more detail with a higher level of sophistication and strategic, big-picture thinking. All Pro and Elite Level attendees are welcome to join Break-Out Sessions
Breakout Session Tracks:
Rethink the Need to Adapt to Smart Technology
Rethink How to Achieve Operational Excellence
Reconnect to Workforce of the Future
Reimagine the Wellness and Safety in Your Buildings
Workshop
We are kicking off NFMT 2022 with a two-hour workshop event on Monday March 28. This will be an interactive workshops providing hands-on tools. All Pro and Elite Level attendees are welcome to join the Workshop.
Roundtables
45-minute informal discussion focused around either a specific building type or trend. This will allow you to network with your peers in a small group environment. No need to sit through a formal presentations, pull up a chair and ask your questions to like-minded facilities managers from around the country. Each roundtable will have an official moderator to help guide the conversation.
NFMT 2022 Sessions
---
Monday, March 28
2:00 PM - 4:00 PM
CEUs
All NFMT 2022 attendees will have the opportunity to document and earn professional development credit (CEUs) for attending full hour conference sessions. Approximately 10 days after the conclusion of NFMT 2022 all verified attendees will receive an email with a link to assessment questions for every session you were scanned at during NFMT Remix. After successfully answering four true/false questions you will receive a transcript with the CEUs earned. That transcript can be used to self-report to any licensing body or association needed. NFMT provides attendees CEUs for no additional charge.
Trade Press Media (NFMT) has been accredited as an Authorized Provider by the International Association for Continuing Education and Training (IACET), 1760 Old Meadow Road, Suite 500, McLean, VA 22102; (703) 506-3275.
NFMT 2022 is authorized by IACET to offer 0.1 CEUs for each conference session. 0.1 CEUs is equal to 1 hour of learning.
Prerequisites
There are no prerequisites for this program. Anyone can register and attend.
Satisfactory Requirements for CEU
(the following requirements are mandatory to receive the IACET CEUs offered)
You must be scanned into the conference session.
You must be present for over 90% of the conference session.
You must correctly answer at least 70% of the learning outcome assessment questions which will be administered online after the conference concludes.
Statement of Nondiscrimination
Trade Press Media Group is committed to providing an educational opportunity for all persons and admits students of any race, color, gender, sexual preference, age, non-disqualifying handicap, religion or creed, or national or ethnic origin.
Privacy Policy
Trade Press Media Group, Inc. is dedicated to protecting the privacy of all educational program participants. Unless otherwise stated, we only use the information provided to process and track participants' educational programs, provide appropriate support, and maintain learning records. We have safeguards in place to protect the privacy of this information.
Transcript
You will receive a transcript for the CEUs earned after you successfully complete the assessment. This transcript can be used to self-report to any organization necessary, it is up to the organization to accept or not. If you need to request a transcript after the event please use this form.