About this session:
Facility managers and building operators are more dependent on digital technologies to run buildings and monitor efficiency and costs. Technology has improved exponentially during the last 10 years, providing facility managers with more sophisticated tools, which comes with an increased possibility of disruption through cyber-attacks. We will discuss how to conduct cybersecurity and risk assessments for building systems, including inventory of critical assets, and identification of vulnerable systems. We will also walk you through a cyber-attack that occurred through a building automation system and how to prevent it.
1. Participants will gain a general understanding of cybersecurity and risk assessments for building systems.
2. Participants will develop an awareness of the role facilities personnel play in risk assessment and cybersecurity.
3. Participants will discover controls systems cybersecurity principles.
Start Time:
8/12/2020 10:30:00 AM
End Time:
8/12/2020 11:30:00 AM
Presented by: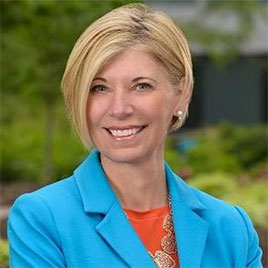 Wanda Lenkewich
President
Chinook Systems Inc.
Session ID:
W3.37
Room Number:
337
Audience:
Beginner
CEU:
0.1
Track: