About this session:
Green building practices are not limited to new facilities. The largest opportunity for savings and performance exists throughout a buildings life. This session is a crash course on tools, strategies and opportunities to address green building within facility operations and maintenance - Whether you're just getting started or are already leading in building performance. Effective strategies and honest lessons learned will be shared from the US Green Building Council's own facility manager from their lead platinum space. Even with in high-performing spaces there is always an opportunity for improvement.
1. Describe how the green building industry and LEED are evolving.
2. Explain why focusing on operations and maintenance are a critical green performance strategy, even for buildings not designed to be green.
3. Access performance tools to assess your facilities' performance against LEED.
4. Apply strategies for improved performance in energy, water, waste, transportation and human experience.
Start Time:
8/12/2020 3:45:00 PM
End Time:
8/12/2020 4:45:00 PM
Presented by:
Melanie Mayo-Rogers
Director, Facilities
U.S. Green Building Council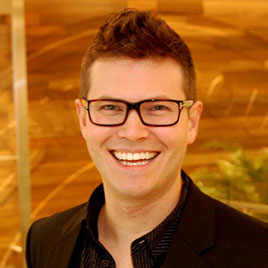 Ryan Snow
Director, Market Transformation & Development
U.S. Green Building Council
Session ID:
W4.16
Room Number:
316
Audience:
Intermediate
CEU:
0.1
Track: