T3.43
Resiliency: A Whole Building Perspective
About this session:
The recent devastation of hurricanes Irma and Maria, raging West Coast wildfires, and the vicious attacks on Las Vegas and New York show us in a most convincing manner that natural and manmade hazardous events are as unpredictable as they are inevitable. By improving and maintaining the operational and physical performance of our nation's building stock, strategies for resilience can be developed and implemented and their staggering cost mitigated. Throughout the building, infrastructure resilience has been defined in numerous ways, the most widely used and most objective is by the National Infrastructure Advisory Council (NIAC*) (2009), which states: "Infrastructure resilience is the ability to reduce the magnitude and/or duration of disruptive events. The effectiveness of a resilient infrastructure or enterprise depends upon its ability to anticipate, absorb, adapt to, and/or rapidly recover from a potentially disruptive event." Resilience is multidisciplinary and needs the cooperation of different disciplines for successful outcome. This presentation will explores aspects of resilience management from a Whole Buildings perspective, using a definition of resilience that incorporates using four components—robustness, resourcefulness, recovery and redundancy. It will discuss the approaches of various resources available through the National Institute of Building Sciences, including the Whole Building Design Guide, which in the Fall of 2017 revamped its Resiliency resources pages based on the American Institute of Architect's newly published Architectural Graphic Standards. The presentation will emphasize how to tap into these to bolster creation of strategies to make new and existing buildings more responsive to the "4 Rs" of resilience.
1. Gain a grounding in the "4Rs" of Resiliency: robustness, resourcefulness, recovery and redundancy
2. Understand which building components tie into the "4 Rs" of resiliency
3. Draw connections among resiliency, risk, and sustainability from a Whole Buildings Perspective
4. Understand how security design for crime prevention ties into the larger picture of resiliency.
Start Time:
3/20/2018 11:00:00 AM
End Time:
3/20/2018 11:50:00 AM
Presented by: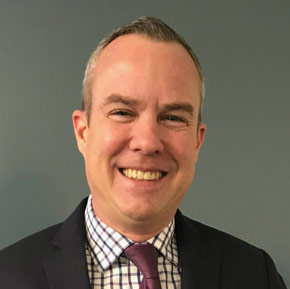 Bob Payn
Director, Information Technology
National Institute of Building Sciences
Room Number:
343
Audience:
Intermediate
CEU:
0.1
Track: