About this session:
We live in an age of unprecedented opportunity. You can rise to the top no matter where you start out. This opportunity is also laced with responsibility. Companies won't manage your career. You keep yourself engaged, productive and relevant. You are responsible for a career well spent, so when you look back, you are happy, fulfilled and proud of your legacy. To be successful you have to become the "CEO of You." We will learn three steps to build the mindset, skillset and toolset to enjoy a meaningful and purposeful career as a 21st Century Facilities Manager.
1. Define what is different and why more effort is required today.
2. Learn what to do to ensure a long career of productivity, performance and how to stay relevant in a fast-changing world.
3. Summarize how to recognize daily pitfalls.
4. Gain a new mindset, skillset and toolset to apply afterward.
Start Time:
8/12/2020 10:30:00 AM
End Time:
8/12/2020 11:30:00 AM
Presented by: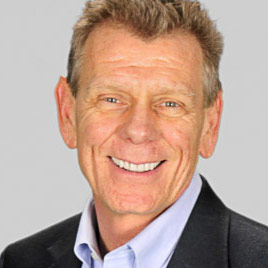 Brian Braudis
President and Chief Enabling Officer
The Braudis Group
Session ID:
W3.16
Room Number:
316
Audience:
Advanced
CEU:
0.1
Track: