W3.15
5 Fatal Mistakes when Buying Building Services
About this session:
Implementing over 350 Service procurement projects have taught us that there are at least five (5) fatal mistakes that are common to the Vendor acquisition process, affecting service quality, budget control and customer satisfaction. Procurement, Buyer and operations staff will learn how to identify and avoid the five most common performance failures.
1. Identify the five most common mistakes the buyers make when procuring building services.
2. You will identify the number one, most important element for predicting service success.
3. You will gain insight to understanding the difference between the Low Price and the Right Price.
4. You will understand what factors drive price-quality variability for services; and, how to influence them.
Start Time:
3/27/2019 10:30:00 AM
End Time:
3/27/2019 11:30:00 AM
Presented by: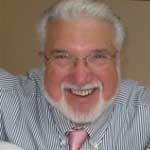 Vince Elliott
President
Elliott Affiliates, Ltd.
Room Number:
315
Audience:
Intermediate
CEU:
0.1
Track: