W3.43
A Life Cycle Guide to Performance-Based Contracting for Services:
About this session:
What works and what does not: This session will review Vince Elliott's experience over a 40+ year career of implementing Performance-Based contracts on behalf of building owners and managers. He will share what works and what does not when considering a Performance-Based contracting strategy.
1. Understand the 14 steps that define a successful PBC life cycle
2. Learn the number one predictor of Performance success in any contract strategy
3. Understand the difference between a Low price and the Right price
4. Reivew the magic-four Key Performance Indicators (KPI's) and how to measure
Start Time:
3/21/2018 10:00:00 AM
End Time:
3/21/2018 10:50:00 AM
Presented by: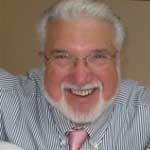 Vince Elliott
President
Elliott Affiliates, Ltd.
Room Number:
343
Audience:
Advanced
CEU:
0.1
Track: