About this session:
In today's business world, the average maintenance operation experiences at least 30-33 percent waste each year due to reactive maintenance, equipment failures, and poor asset data. Implementing a sustainable Asset Performance Management (APM) program can uncover hidden capacity by improving asset reliability and availability while reducing overall operating costs. However, with any initiative, Leadership MUST be the key enabler and MUST have finance intelligence. APM for Managers - Financial Intelligence is designed specifically for senior and top management to recognize and calculate the true contribution costs of maintenance and budget accordingly.
1. Define financial intelligence and how to apply.
2. Improve your plant reliability and equipment availability with effective strategies.
3. Understand methods in developing, managing, and measuring budgets.
4. Evaluate the true cost of the contribution costs of maintenance on your organization.
Start Time:
8/11/2020 10:45:00 AM
End Time:
8/11/2020 11:45:00 AM
Presented by: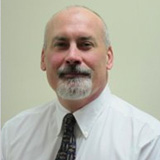 Andy Gager CMRP, CPIM, CAMA
Managing Director
Nexus Global Business Solutions, Inc.
Session ID:
T2.18
Room Number:
318
Audience:
Intermediate
CEU:
0.1
Track: