About this session:
In today's ever-changing environment, striving for operational excellence is no longer an option for facility managers (FMs) – it's an imperative. But with such a lofty end-goal in mind, it can be difficult for FMs to decide where to start. This presentation will outline practical strategies and tactics that FMs can use to start their journey towards operational excellence today. We'll discuss ways that FMs can: • Define outcomes-based performance measures that align with your organization's strategy and objectives • Take a practical, systematic, and phased approach to process improvement that sets the groundwork for long-term success • Identify and implement the right tools and technologies to support your journey • Integrate workflow processes and information exchanges across functional areas within FM • Use data and analytics to measure progress and identify areas for continual improvement In an interactive workshop format, the facilitators will share key elements of a proven performance continuous improvement process that will enable you to proactively resolve your everyday operational challenges. This continuous improvement process incorporates capability maturity models, aligns with ISO 41001:2018 FM management systems, and is organized in a simple Baldrige leadership assessment framework. The Baldrige areas of focus include: Leadership, Strategic & Operational Planning, Customer Satisfaction, Workforce Development, O&M Process Management and Measurement, Analysis, and Knowledge Management. Attendees will have the opportunity to evaluate their own maturity level within the key areas driving operational excellence and develop your roadmap toward success.
1. Define outcomes-based per formance measures that align with your organization's overarching business goals.
2. Understand the importance of integrating workflow processes, technologies and information exchanges across the facilities operations ecosystem that contributes to driving business success.
3. Develop the communication vehicles that will allow your management to see the value that technology, data, and analytics can bring to the FM deliver y in your organization.
4. Identify your own level of maturity and develop a roadmap for improvement in the six areas of focus within our operational excellence approach.
Start Time:
3/27/2019 9:15:00 AM
End Time:
3/27/2019 11:15:00 AM
Presented by: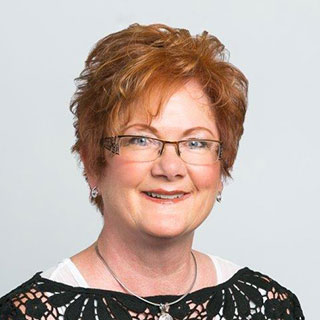 Teena Shouse, CFM, IFMA Fellow
Principal
FM Transitions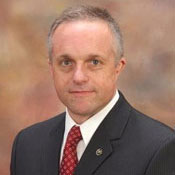 James P. Whittaker, P.E., CFM, FRICS
Director of Engineering Services - Americas for
JLL
Session ID:
WKS2
Room Number:
343
Audience:
Intermediate
CEU:
0.1
Track: