About this session:
You've heard the term for some time but are still a little confused about what it is and, more importantly, what it can do for you. In this session we'll examine what BACnet is, learn about its value proposition, discuss some caveats of working with it, and examine its future.
1. Demonstrate a broader understanding of all that BACnet represents.
2. Identify at least two aspects of the value proposition of BACnet.
3. Be able to recite at least one implementation limitation.
4. Identify the advantages of BTL listed products.
Start Time:
3/27/2019 9:15:00 AM
End Time:
3/27/2019 10:15:00 AM
Presented by: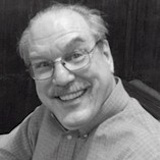 Steven Jones
Managing Partner
The S4 Group, Inc.
Session ID:
W2.21
Room Number:
321
Audience:
Beginner
CEU:
0.1
Track: