About this session:
Standby power system testing, although often misunderstood and misapplied, is critical to the reliability of a modern power system. This course will walk learners through site acceptance and in-service testing and will review best practices that will empower facility owners and managers to administer appropriate test strategies in an effort to maintain a reliable power system. This course will also take a look at common specification standards such as NFPA 110 that provide product testing guidelines while also addressing potential pitfalls.
1. Describe generator set testing guidelines and best practices.
2. Identify commonly-adopted test standards such as NFPA 110 and their relevance to on-site testing best practices.
3. Recognize the power system reliability benefits associated with a complete testing strategy.
4. Describe advancements in technology that impact power system testing strategies.
Start Time:
3/28/2019 10:30:00 AM
End Time:
3/28/2019 11:30:00 AM
Presented by: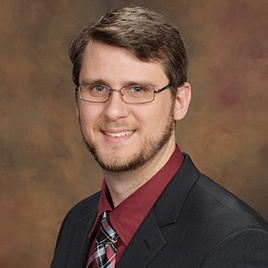 Michael Sanford
Technical Marketing Specialist
Cummins Inc.
Session ID:
R2.27
Room Number:
327
Audience:
Beginner
CEU:
0.1
Track: