About this session:
Building enclosures inherently require maintenance over time to sustain performance. One component of building enclosure performance, which is often overlooked until it results in unanticipated cost and scope, is aesthetics. The design process presents an opportunity for the project team to make informed decisions that can reduce the frequency and scope of aesthetic maintenance measures. This presentation will explore various strategies, based on investigative practice and design/consulting experience, to reduce building enclosure maintenance demands specifically related to the appearance of the building exterior.
1. Recognize design features that can unintentionally impact the building appearance.
2. Understand the mechanism for distinct aesthetic maintenance phenomena and recognize how to mitigate them.
3. Understand how facility management professionals can offer insight to the design process in order to reduce maintenance needs.
4. Develop tools for discussing aesthetic maintenance concerns with design professionals.
Start Time:
8/13/2020 10:30:00 AM
End Time:
8/13/2020 11:30:00 AM
Presented by: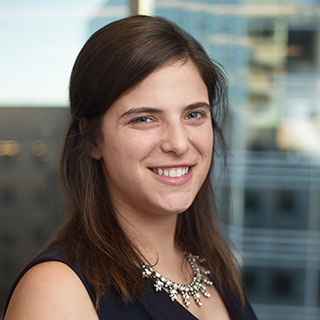 Sarah Rentfro P.E.
Consulting Engineer
Simpson Gumpertz & Heger Inc.
Session ID:
R2.18
Room Number:
318
Audience:
Intermediate
CEU:
0.1
Track: