About this session:
How do organizations continue to function in the event of major disruption? By executing its Business Continuity Plan. But first, you must have one. Learn the types of disruptions that can affect an organization and how to develop a strategy to handle these unforeseen occurrences. We will discuss Business Continuity vs. Disaster Recovery, the principles of emergency management – planning, mitigation, response, & recovery, the components of a Business Continuity Plan and what you need to do to get started. This session is positioned for entry-level attendees through those with some business continuity planning knowledge.
1. Understand the phases of emergency management and how they apply to organizational and business continuity planning.
2. Learn the components of a Business Continuity Plan and how to develop one.
3. Understand the importance of creating, maintaining, and testing a Business Continuity Plan.
4. "Be exposed" to the Threats and Hazards that can impact an organization.
Start Time:
3/17/2020 9:30:00 AM
End Time:
3/17/2020 10:30:00 AM
Presented by: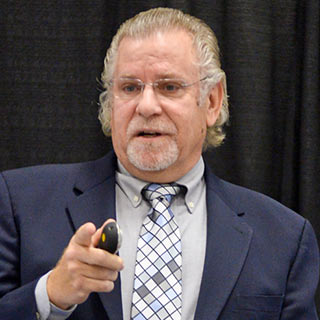 Bob Mellinger
President
Attainium Corp.
Session ID:
T1.39
Room Number:
339
Audience:
Beginner
CEU:
0.1
Track: