About this session:
Chilled Beams - Manufactures promise the world and horror stories exist. As a designer installer of chilled beams we hope to present a concept that the design of these systems can work if you do not miss the small things. Such as selecting the correct heat exchangers, pumps, duct work and changes to the building envelope.
1. Learn when a chilled beam is a good choice.
2. Evaluate your facility utilities to determine if the choice of using chilled beams can be supported.
3. Specifiy what the provider / manufacture of chilled beams forgets to mention.
4. Indicate the maintenace information your staff needs to know to manage this type of HVAC.
Start Time:
3/27/2019 10:30:00 AM
End Time:
3/27/2019 11:30:00 AM
Presented by: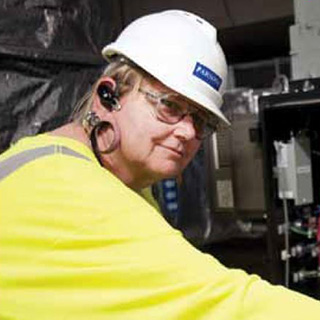 Susan Morrison ME, STSC, QCxP
Principal Construction Engineer
PARSONS
Session ID:
W3.21
Room Number:
321
Audience:
Intermediate
CEU:
0.1
Track:
Energy and Utilities Management