About this session:
Tracking how space is being used is becoming easier and more automated thanks to emerging technologies such as IoT sensors and smart devices. Traditional space survey audits just aren't telling the real story and can often lead to misinformation. This session will review and compare five current methods of gathering occupancy data and discuss the effectiveness and challenges of each to help you make informed decisions in real estate and space planning.
1. Learn 5 current methods of collecting utilization data.
2. Compare the utilization methods for effectiveness.
3. List the pros and cons of implementing utilization.
4. State the practical uses of utilization data for better decision-making.
Start Time:
3/27/2019 10:30:00 AM
End Time:
3/27/2019 11:30:00 AM
Presented by: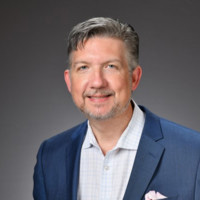 Dan Lorenz, FMP
Executive Team Leader
AMS CAD + CAFM Solutions
Session ID:
W3.39
Room Number:
339
Audience:
Intermediate
CEU:
0.1
Track: