About this session:
Leaving an FM leadership position often is a difficult task for FM professionals. Having worked hard to establish themselves as leaders, FM executives may begin planning for their next career event or their impending retirement without giving sufficient attention to what they leave behind for their staff, their customers and their company. The necessity for a legacy is one of the greatest responsibilities, but the steps involved in creating one may appear daunting. This session focuses on both why an FM legacy is important and how to create one.
1. Identify the reasons why an FM legacy is important.
2. Explain how to know when it is time to begin a preparing a legacy.
3. Develop a framework to establish a legacy.
4. Illustrate the necessary components of a legacy.
Start Time:
8/12/2020 8:00:00 AM
End Time:
8/12/2020 9:00:00 AM
Presented by: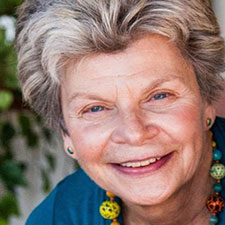 Stormy Friday, MPA, Hon. FMA, IFMA Fellow
President
The Friday Group
Session ID:
W1.16
Room Number:
316
Audience:
Intermediate
CEU:
0.1
Track: