About this session:
How much time do you spend managing vendors/people that take up most of your resources and still do not get the performance you desire? My name is value-based metrics and I am here to help. Contracts, delivery methods, requirements, etc. do not significantly impact performance and quality on your projects. The performance and quality on your projects won't be any better than the vendor and people you hire. We all collect data, but how many of us have metrics? Using project examples and case studies we will help you in the journey of transforming to a simple metrics system.
1. Explain how to use of metric documentation for vendor management.
2. Specify the use of optimal RFP methodologies that lead to a better team and contract.
3. Develop simple measurement strategies that attract and drive per formance and accountability.
4. Review how to simplify and understand the various metrics in the organization.
Start Time:
3/26/2019 10:45:00 AM
End Time:
3/26/2019 11:45:00 AM
Presented by: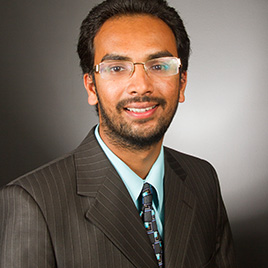 Dhaval Gajjar PhD, FMP, SFP
Assistant Professor
Clemson University
Session ID:
T2.39
Room Number:
339
Audience:
Intermediate
CEU:
0.1
Track: