About this session:
Soft skills are important but they are the threshold, the beginning. Management in the 21st century requires more because it is more difficult today. Nowadays management is more challenging, fraught with ambiguity and uncertainty. Things are tough for mangers when the stakes are high, emotions are charged and passions are overflowing. The way to thrive in these situations is through emotional intelligence. There is a direct link between emotional intelligence and business results because emotional intelligence gives the power back to managers. Being skilled in this area will take you beyond the threshold.
1. Participants will learn the top five components of emotional intelligence.
2. Participants will learn how and why emotional intelligence connects to performance and how to apply it for greater performance.
3. Participants will learn how to recognize shortfalls and develop strategies for improvement.
4. Participants will learn the hallmarks of each emotional intelligence component and how to use each day to build their emotional intelligence muscles.
Start Time:
3/28/2019 9:15:00 AM
End Time:
3/28/2019 10:15:00 AM
Presented by: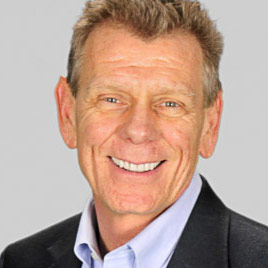 Brian Braudis
President and Chief Enabling Officer
The Braudis Group
Session ID:
R1.16
Room Number:
316
Audience:
Intermediate
CEU:
0.1
Track: