About this session:
Building services failures happen because there is often a lack of full cycle thinking. This session explores the journey from ordinary to extraordinary building services success. This session will review the causes of underperforming service systems and examine how new technology and systems are creating a road to surprising success.
1. Outline how to develop your our complete quality, labor, budget and optimization document in under three minutes.
2. Identify the critical actions that guarantee building service extraordinary performance.
3. Express the technology that lifts ordinary performance to extraordinary performance.
4. Identify the path from ordinary management to extraordinary management.
Start Time:
8/13/2020 2:45:00 PM
End Time:
8/13/2020 3:45:00 PM
Presented by: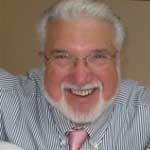 Vince Elliott
President
Elliott Affiliates, Ltd.
Session ID:
R3.16
Room Number:
316
Audience:
Beginner
CEU:
0.1
Track: