About this session:
Does your facility require submission of a lift plan prior to crane activity at your site? A failed crane lift can result in employee injury, loss of productivity and property damage. The Office of OHESS at the National Security Agency has developed a comprehensive Crane Safety Management Program to address crane lifts. The program has significantly enhanced partnerships with the safety office, facilities management, and crane companies performing work at a 24-7 mission driven facility. This presentation will provide guidance on developing a Crane Safety Program, give a glimpse into the routine and not so routine lifts at NSA.
1. Review if all lifts "critical", the definition by regulation vs potential cost to the facility.
2. Comprehend the importance of crane lift planning.
3. List the key steps to the development of a comprehensive crane safety program.
4. Describe how partnerships among safety, facility management, and Crane Company are key to successful lift operations.
Start Time:
8/13/2020 10:30:00 AM
End Time:
8/13/2020 11:30:00 AM
Presented by: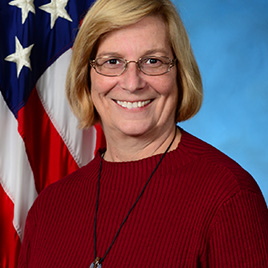 Ann-Marie Grusch CHST
Senior Safety Specialist
National Security Agency, Occupational Health, Environmental and Safety Services
Session ID:
R2.27
Room Number:
327
Audience:
Beginner
CEU:
0.1
Track:
Safety and Security Management