About this session:
The performance and quality on your projects is directly related to the people you hire to do the work. Identifying high-performing teams that understand your project or service and leveraging their expertise have higher chances of success. So how do you identify these high-performers? This session will focus on the best RFP practices and how to position yourself as "FM of choice" to better attract, differentiate, and leverage the best people on your projects. Dr. Gajjar will lead an entertaining session that will focus on the aspects of procurement, pre-planning, and project management.
1. State how to utilize vendor's experience and expertise in sourcing stage.
2. Review the use of performance metrics and its role in FM purchasing decisions.
3. Explain how to involve all the key stakeholders during project planning.
4. Develop simple measurement strategies that drive performance and accountability for vendors.
Start Time:
8/11/2020 9:30:00 AM
End Time:
8/11/2020 10:30:00 AM
Presented by: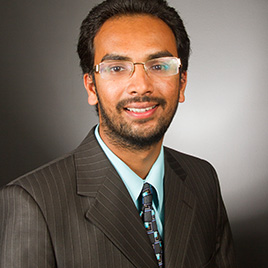 Dhaval Gajjar PhD, FMP, SFP
Assistant Professor
Clemson University
Session ID:
T1.16
Room Number:
316
Audience:
Intermediate
CEU:
0.1
Track: