About this session:
An FM Manager focuses on meeting goals and expectations set by corporate executives, as well as performance indicators established internally for a best in class entity. Keeping an eye on this dynamic environment is a full-time, exhausting activity. It requires FM professionals to look inward at what is happening from a corporate perspective and outward in terms of where the FM industry is headed. Identifying and applying the characteristics of the best-rated companies provides FM organizations witn insight into new or reinvigorated tools and techniques that have application in the FM world. What can FM learn from the best companies?
1. Analyze how best practices from top-rated companies have changed over the years and the impact of application within FM.
2. Develop a framework to compare an FM organization to the top-rated companies.
3. Specify how to apply best practices from top-rated companies to FM organizations.
4. Review maintaining a top-rated company best practice learning environment within FM.
Start Time:
3/26/2019 9:30:00 AM
End Time:
3/26/2019 10:30:00 AM
Presented by: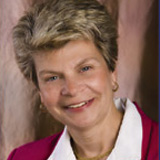 Stormy Friday, MPA, Hon. FMA, IFMA Fellow
President
The Friday Group
Session ID:
T1.16
Room Number:
316
Audience:
Beginner
CEU:
0.1
Track: