About this session:
Legionnaires' disease is making a comeback. More than 40 years after the illness first struck a Philadelphia hotel and killed 29 people, recent months have seen a rise in reports of outbreaks and illnesses, as well as positive test results for its presence in the water supplies of institutional and commercial buildings. The challenge for facility managers is protecting building occupants and visitors by taking steps to prevent and detect the illness, as well as to respond to an outbreak.
1. Understand key facility systems and equipment that can harbor the Legionella bacteria, including water distribution systems, humidifiers, evaporative condensers, whirlpool tubs, and fountains
2. Explore important steps managers can take to determine if the legionella bacteria is present in facility water supplies, including comprehensive testing and thorough cleaning of water systems and components
3. Develop emergency response plans that help control the spread of the illness and ensure effective communication throughout the facility to ensure a successful response.
Start Time:
3/28/2019 9:15:00 AM
End Time:
3/28/2019 10:15:00 AM
Presented by: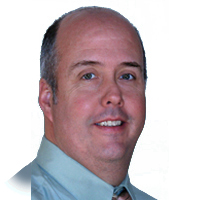 Moderator: Dan Hounsell
Editor
Facility Maintenance Decisions Magazine
Session ID:
R1.24
Room Number:
324
Audience:
Intermediate
CEU:
0.1
Track: