About this session:
Benchmarking the energy performance of buildings with ENERGY STAR has become a standard best practice for managing energy use. An EPA study found that buildings that benchmark energy use for three consecutive years save an average of 2.4 percent per year. Benchmarking energy use with ENERGY STAR can help facilities focus their energy saving efforts and demonstrate successes. Recent changes to the ENERGY STAR program will be of interest to all facility managers looking to reduce energy costs. In 2018 alone, more than 270,000 commercial properties used EPA's no-cost, online resource management tool, ENERGY STAR Portfolio Manager, to measure and track their energy use, water use, and/or waste and materials. To ensure that the program stays up to date, the underlying metrics used to provide the 1 to 100 scores through Portfolio Manager have been updated to reflect the current performance of commercial and institutional buildings. What's more, ENERGY STAR has piloted an energy benchmarking program for tenants. More than 50 tenants participated in the "ENERGY STAR Tenant Space" pilot program, including Samsung, Morgan Stanley, Salesforce, LinkedIn, and Verizon. This session will help facility managers start or grow their energy efficiency efforts by highlighting the status of updates to the 1 to 100 scoring models and lessons learned about how tenants can save energy.
1. Review the benefits of regular benchmarking of energy.
2. Understand how to use Energy Star benchmarking to improve energy efficiency.
3. Learn about the current status of updates to the Energy Star benchmarking program.
4. Understand key steps that tenants can take to improve energy efficiency.
Start Time:
8/11/2020 10:45:00 AM
End Time:
8/11/2020 11:45:00 AM
Presented by: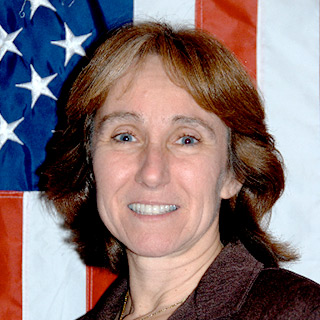 Jean Lupinacci
Chief, Energy Star Commercial and Industrial Branch
U.S. Environmental Protection Agency
Session ID:
T2.21
Room Number:
321
Audience:
Intermediate
CEU:
0.1
Track: