About this session:
"How do you teach someone how to troubleshoot?" is one of the most asked questions posed by maintenance and facilities managers. Troubleshooting is both an art and science, but it can be taught. People can develop a troubleshooting mindset by exposure to logical problem solving. Training saves the day. Learn how generic machinery based training can give your employees a critical skill to reduce downtime and resolve the real issues in electrical and mechanical equipment.
1. Realize that troubleshooting can be taught and people can acquire this critical skill.
2. Understand both machine based and generic troubleshooting and why you need to provide both to your employees.
3. Learn to use your facilities' troubleshooters to solve the long term problems not just short term fixes.
4. Show how to use of as many FREE services and techniques to keep your troubleshooting training within your budget.
Start Time:
8/12/2020 3:45:00 PM
End Time:
8/12/2020 4:45:00 PM
Presented by: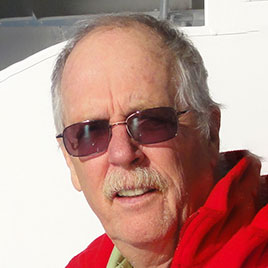 Thomas Davis
Mechanical Engineer
Maintenance Troubleshooting International
Session ID:
W4.39
Room Number:
339
Audience:
Intermediate
CEU:
0.1
Track:
Operations and Maintenance Management