About this session:
There are many things you can do in your building right now to save energy. While large capital projects have their place, low-cost operational improvements deliver easy energy savings and train staff on best practices. The presentation includes a real life example of each energy saver, measured savings, and suggestions for retention. P.S. There's homework. The handout is your to-do list to take back to your facility.
1. State the fundamentals of how buildings use energy.
2. List 10 things you can immediately act on to gain energy savings in your facility.
3. Recognize the financial and comfort benefits of continuously monitoring HVAC systems.
4. Understand how to create an infrastructure where savings will persist.
Start Time:
8/13/2020 2:45:00 PM
End Time:
8/13/2020 3:45:00 PM
Presented by: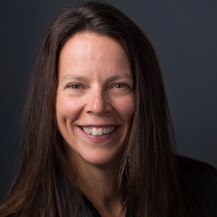 Jane Guyer
Principal Engineer
ETC Group
Session ID:
R3.21
Room Number:
321
Audience:
Beginner
CEU:
0.1
Track: