About this session:
The American with Disabilities Act (ADA) is a federal civil rights law that is complaint driven. Unlike building codes, the ADA is enforced either through investigations performed by the U.S. Department of Justice or by the federal courts; both stemming from complaints or allegations received from individuals with disabilities. Being aware and informed of the Americans with Disabilities Act is vital for every FM and the buildings they manage. While nothing can guarantee that an organization will not be sued under the ADA, this session will explore a series of proactive steps that can be taken to help keep facilities ahead of the curve and help your organization to effectively manage your risk. Join Joan Stein who has more than 25 years' experience as an ADA consultant for a practical, informative and interactive session.
1. Provide an overview of the ADA
2. Discuss a facilities manager's responsibility with ADA
3. List common questions regarding ADA
4. Learn why ADA compliance cannot be ignored
*Ms. Stein is not an attorney and the tips and guidance provided in this session cannot be construed to be legal advice.
Start Time:
8/11/2020 10:45:00 AM
End Time:
8/11/2020 11:45:00 AM
Presented by: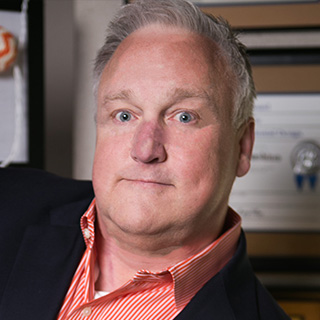 M. Bradley Gaskins, AIA, CASp
Principal, COO
The McIntosh Group
Session ID:
T2.24
Room Number:
324
Audience:
Intermediate
CEU:
0.1
Track:
Safety and Security Management