NFMT 2019 Speaker Profile
Ann-Marie Grusch CHST
Senior Safety Specialist,
National Security Agency, Occupational Health, Environmental and Safety Services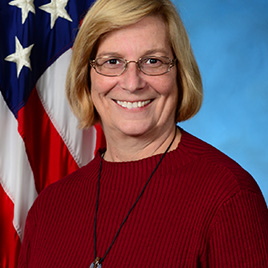 Ann-Marie P. Grusch, CHST is the Program Manager for Construction and Contractor Safety for the National Security Agency. She has thirty-four (34) years of experience in safety, fire, emergency response, occupational health and emergency management. Ms. Grusch was the Board of Certified Safety Professional's CHST 2017 Award of Excellence recipient.
View All Presenters
A big thank you to our
2019 Sponsors & Partners.
Click here to learn how you can become a sponsor today.
---
Platinum Sponsors
Gold Sponsors
Silver Sponsors
Partners