NFMT 2019 Speaker Profile
Babila Lima
Director, Business Process Improvement Office,
Baltimore City, Department of General Services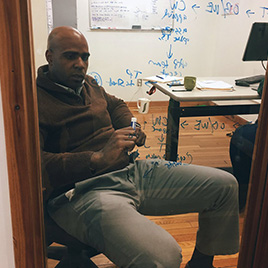 Babila Lima has worked in process improvement, performance management at Municipal and Federal levels and is currently Director of the Business Process Improvement Office (BPIO) at the Department of General Services (DGS). Prior to establishing BPIO, Lima served as Assistant Deputy Mayor for Baltimore City and as Economic Development Officer in Peace Corps, Mongolia. He has implemented complex, multi-agency projects such as: establishing regulatory and legislative frameworks anticipating growth of food trucks and mobile vendors, streamlining special events permitting and establishment of a centralized permitting office, revising the city's Minor Privilege Fee Schedule and, transitioning DGS to automated, paperless workflows.
View All Presenters
A big thank you to our
2019 Sponsors & Partners.
Click here to learn how you can become a sponsor today.
---
Platinum Sponsors
Gold Sponsors
Silver Sponsors
Partners