NFMT 2019 Speaker Profile
Christopher Walinski, CEA
Building Operations Manager,
Munich Reinsurance America, Inc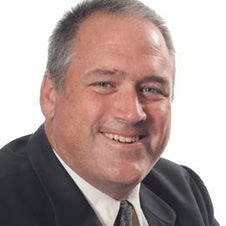 Christopher Walinski has been in construction and facilities management for 25-plus years. He leads the Munich Reinsurance America, Inc. team that oversees construction, maintenance, and sustainability. This team has permanently reduced energy usage at the company's Princeton campus by over 65%, achieved LEED Platinum and Gold certifications on the 30 year old buildings and earned recognition from USGBC-NJ, BOMA, AEE, and NFMT for the company's energy improvement projects. The Munich Re Group is listed in most top sustainability indices and is recognized by ratings groups around the world (including the Dow Jones Sustainability Index since 2001).
View All Presenters
A big thank you to our
2019 Sponsors & Partners.
Click here to learn how you can become a sponsor today.
---
Platinum Sponsors
Gold Sponsors
Silver Sponsors
Partners