NFMT 2019 Speaker Profile
Douglas Yon, P.E.
Project Manager,
Facility Engineering Associates, P.C.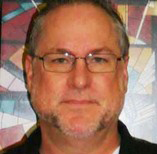 Douglas Yon, P.E. is a project manager for Facility Engineering Associates, P.C. with more than 35 years of experience in facility management and operations. Doug performs facility condition and investigative assessments, energy audits, and facilities evaluations. He is a registered professional mechanical engineer and is certified by the Association of Energy Engineers as an Energy Manager (CEM), Procurement Professional (CEP), and Demand Side Manager (CDSM). He is well versed in identifying, analyzing and determining mechanical, electrical, plumbing, and infrastructure solutions for issues in the built environment. He is experienced in conducting energy conservation and sustainability audits and evaluating and utility consumption and cost profiles. His experience with facility assessments typically involves equipment inventories and elements of CMMS integration, the development of operation and maintenance best practices, and facilities workflow processes.
View All Presenters
A big thank you to our
2019 Sponsors & Partners.
Click here to learn how you can become a sponsor today.
---
Platinum Sponsors
Gold Sponsors
Silver Sponsors
Partners