NFMT 2019 Speaker Profile
Eric Guthrie
FAC Training Coordinator,
the Department of State, Overseas Buildings Operations Facilities Management Division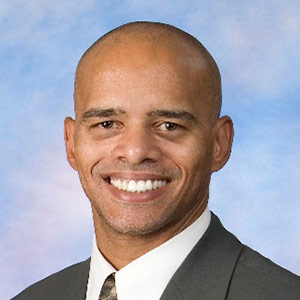 Eric Guthrie, is the FAC Training Coordinator for the Department of State, Overseas Buildings Operations Facilities Management Division. As the FAC Training Coordinator, Eric manages the training team, coordinates critical training efforts, and manages FBPTA implementation and compliance efforts. As the FAC Training Coordinator, Eric designs and delivers domestic and overseas trainings on: leadership, management practices, communications, teamwork and diversity. Eric is expanding the classroom model of training to better serve the international facility management community by creating a value added global training platform which includes increased access to: SharePoint resources, technical and safety online trainings, video library, standard operating procedures and webinars. Eric is a Certified Training Director and Certified Diversity Executive.
View All Presenters
A big thank you to our
2019 Sponsors & Partners.
Click here to learn how you can become a sponsor today.
---
Platinum Sponsors
Gold Sponsors
Silver Sponsors
Partners