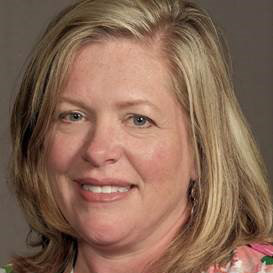 Ericka Westgard, CFM, ProFM
Vice President of Operations, ProFM Instructor,
C&W Services, University of Central Florida & Northern Illinois University
Ericka currently serves as Vice President of Operations of the Southeast Region for C&W Services. Immediately prior to her current role, she held the role of Director of Workforce Strategy which focused on addressing the skilled trades gap through apprentice, social enterprise, high school co-op, women in trades and veteran programs.

With more than 25 years of experience as a successful facilities leader, Ericka has worked with clients, business partners, and executive leaders to develop integrated facilities strategies to enhance operations, drive efficiency, and increase productivity. Ericka has successfully led complex operations across multi-site client portfolios consisting of over 150M square feet, serving key clients in the Telecommunications, Electrical Utilities, Finance & Insurance, Technology, and Retail & Gaming sectors.

Ericka earned her Master's Degree in Business Administration with an emphasis in Project Management from DeVry's Keller Graduate School of Management and a Bachelor's Degree in Facility Management focused on Industrial Engineering from North Dakota State University. She is active in industry associations, has held various instructor positions, and is qualified to teach the ProFM, Certified Facility Manager (CFM), and Facility Management Professional (FMP) certification courses. Serving as Chair of the Board of Visitors at North Dakota State University, Ericka has spoken on FM topics at industry conferences and chapter events and published several articles.
View All Sessions
View All Presenters