NFMT 2019 Speaker Profile
James P. Whittaker, P.E., CFM, FRICS
Director of Engineering Services - Americas for ,
JLL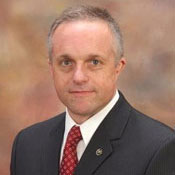 Jim Whittaker is Director of Engineering Services at JLL. In this role, he's responsible for driving strategy, growth and operational excellence for JLL's engineering business in the Americas. Jim has nearly 30 years of engineering and facility management (FM) experience in government, institutional, educational, healthcare and corporate facilities, most recently as the President and CEO of Facility Engineering Associates. He is highly regarded in building compliance and standards and most recently led the development of two International Organization of Standardization (ISO) standards for FM. In 2017, Jim was named a Fellow of the International Facility Management Association (IFMA).
View All Presenters
A big thank you to our
2019 Sponsors & Partners.
Click here to learn how you can become a sponsor today.
---
Platinum Sponsors
Gold Sponsors
Silver Sponsors
Partners